We'd love to stay in touch!
Sign up for our email list to be the first to receive news and updates regarding the fight to save coastal Louisiana, invitations to events in your area, as well as ways to make a difference on behalf of our coast.
Together, we can make a difference!
Please tell us about yourself
Supporter Spotlight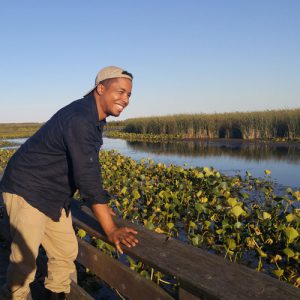 Happy Johnson
How I got involved:
I am an active community leader in New Orleans and have written children's books about coastal land loss in Louisiana. I got involved with Restore the Mississippi River Delta by presenting at briefings for Congressional staff and RESTORE Council staff to share the community perspective on our coastal crisis and show support for restoration.
Why I love the coast:
One of the things that really excites me about Louisiana is the Mississippi River. I see it daily while walking the Lower 9th Ward's earthen levee. Powerful, complex, challenging and flush with opportunity - the river is an important community asset that embodies our shared values.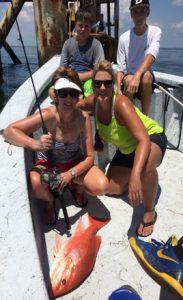 Danica Ansardi
How I got involved:
As representing community and business leadership, I became formally involved in coastal restoration efforts as Chairman of Plaquemines Association of Business and Industry. I was asked to join other community activists, along with then CPRA Chair, Chip Kline, in a flyover of our area. I also recently partnered with members of Restore the Mississippi River Delta in the Plaquemines Resiliency Planning Process Core Team.
Why I love the coast:
I grew up in Plaquemines Parish with my family in the oyster business. As a young girl, I traveled the many bayous and bays over and over again as my father shared his hardships of the waterway but also his love of the life that the coast provided for our family. A wonderful life was indeed provided to us and I would like to see that life continue for generations to come!