Coastal Louisiana: A Home Like No Other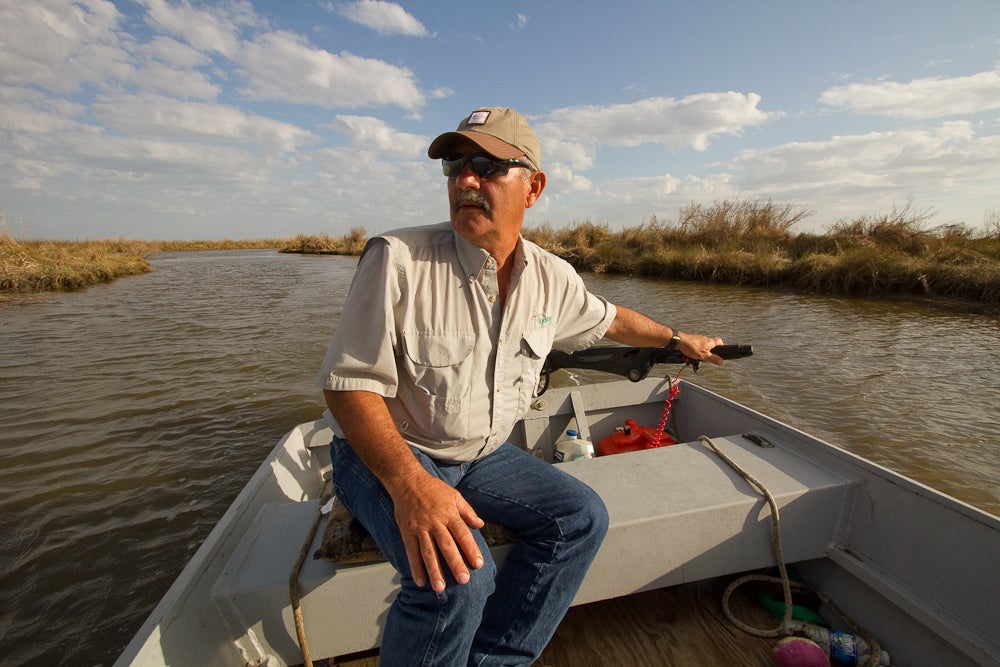 Coastal Louisiana is a place like nowhere else.
Louisiana's coastal zone includes parts of 20 parishes stretching across the entire state. Almost half of the state's population — more than 2 million people — lives near the coast. These people depend on coastal wetlands and marshes for storm protection, recreation and livelihood.
People have inhabited the land that comprises coastal Louisiana for centuries. The region is truly a melting pot of cultures and ethnicities, from the earliest Native American inhabitants to those who settled over time, including Acadians (Cajuns), Africans, Canary Islanders (Isleños), Europeans, Filipinos, Chinese, Vietnamese, Latinos and many others whose customs and influence have shaped the unique cultural fabric of this region.
Many of these people were drawn to southern Louisiana by the bounty provided by the natural resources along the coast as well as the strategic position of the Mississippi River as the gateway to North America. These people brought with them the distinctive foods, languages and traditions that make coastal Louisiana the unique place it is today.
Their descendants carry on this rich heritage and work in industries that support the entire nation. Southern Louisianians rely on the coast to sustain their livelihoods and ways of life just as their ancestors did. In no other place are culture, traditions and environment more intricately connected than in coastal Louisiana — but today's ecological collapse threatens all of this.
What land loss means to local communities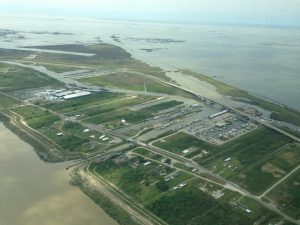 Without healthy wetlands to provide a buffer from storms and sea level rise, coastal Louisiana may cease to exist. As Louisiana's wetlands recede, communities and businesses are becoming exposed and vulnerable to disaster.
Louisiana has lost 1,900 square miles of coastal land since the 1930s. As this land disappears, local communities are finding themselves closer to open water. Healthy wetlands are crucial to protecting people and communities from surge, hurricanes and other storms.
Why Restoration Matters
Without a suite of comprehensive coastal restoration projects, including sediment diversions, to help build and maintain land, Louisiana's people and their homes will face continued threats. Additionally, people who live across coastal Louisiana may need to employ a variety of efforts, such as home elevation and flood-proofing, to reduce risks from continued land loss, sea level rise and storms.
For once, Louisiana has sound science, substantial funding, political will and broad-based public support at its disposal to advance large-scale restoration projects. While the state still has this opportunity, leaders at all levels of government, as well as everyday citizens, need to work together and take action to achieve increased protection and a resilient future for the people of this precious region.
learn about the coastal communities impacted by Hurricane Ida and ways you can help

The Town of Ironton

Sitting thirty miles below New Orleans in coastal Plaquemines Parish, Ironton is one of the oldest, predominantly Black communities in Louisiana. Ironton was established in the 1800s by freed slaves who worked at the St. Rosalie plantation just up the Mississippi River.

The Pointe-au-Chien Indian Tribe

Seventy miles below New Orleans in coastal Terrebonne and Lafourche Parishes, the Pointe-au-Chien Indian Tribe was devastated by Hurricane Ida.

Most of the homes in the Pointe-au-Chien community are uninhabitable after Hurricane Ida's destructive winds caused unprecedented damage, leaving 150 tribal families in need of assistance for temporary housing and rebuilding.

 

Grand Bayou Village

Grand Bayou Indian Village, in a remote corner of Plaquemines Parish accessible only by water, is home to the Atakapa-Ishak/Chawasha Tribe. This subsistence-based community traces its history back to the origins of the Plaquemines Delta some 1,000 years ago, centuries before Europeans colonized what is now Louisiana. Nearly 1,000 people lived in the village as recently as the 1940s, but as the land around it has washed away, the community has also gotten smaller; just fifteen families remain as full-time residents, while many return periodically for seasonal and community events.

Ways you can help the Tribal Community of Grand Bayou Indian Village

Houma, Louisiana

About sixty miles southwest of New Orleans lies Houma, Louisiana, the most populous city in coastal Terrebonne Parish. Houma was devastated by Hurricane Ida, along with many nearby low-lying bayou communities. As the eyewall of Ida stalled out right near Houma for an extended period of time, this seat of Terrebonne Parish suffered extensive wind and water damage from the storm.