Delta Dispatches – Coastal Conversation with Congressman Garret Graves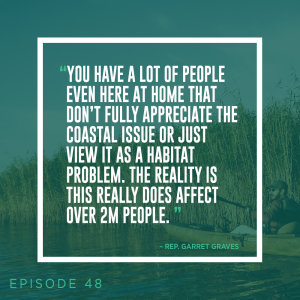 On today's Delta Dispatches, Congressman Garret Graves stops by to talk with Jacques & Simone about how Rep. Graves supports Louisiana's coastal issues through his various congressional committees. He also talks about the challenges and opportunities of the Louisiana coastal region to be a world leader in community resiliency.
Scott Kirkpatrick, President of the Coast Builders Coalition, also joins the show to talk with Simone & Jacques about Coastal Day at the Louisiana legislature, The Coast Builders Coalition and project hotlists.
Listen to the show below and subscribe to our feed in iTunes and Google Play.
---
Listen Now!