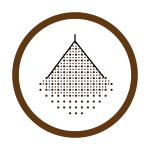 Mid-Barataria Sediment Diversion
Conceptual
Feasibility & Planning
Engineering & Design
In Construction
Construction Complete
Project Type

Sediment Diversion

Project Basin

Barataria Basin

Parish

Jefferson, Plaquemines
This sediment diversion project into mid-Barataria Bay is located along the west bank of the river, near Myrtle Grove. The brackish and freshwater wetlands in the influence area are highly degraded due to a combination of saltwater intrusion, decreased fresh water supply, alterations to the natural hydrology of the area and a lack of sediment input.
This project will reconnect the river to the influence area and divert sediment and fresh water to build new land, maintain existing marshes and increase habitat resiliency to sea level rise and storm events.
Mid-Barataria Sediment Diversion Scoping Meetings
The U.S. Army Corps of Engineers is hosting public scoping meetings as it develops a draft Environmental Impact Statement (EIS) on the proposed Mid-Barataria Sediment Diversion project.
Learn more about the final meeting, on July 27th, in Port Sulphur. RSVP on Facebook. 
For more information about the EIS process and the upcoming scoping meetings, listen to the latest episodes of our podcast, Delta Dispatches:
Submit Your Public Comments Online: