Sportsmen Support the Coast at Conservation on Tap
By
Erin Brown
, Sportsmen Outreach Coordinator, Mississippi River Delta Restoration
Originally posted by Vanishing Paradise on June 8, 2017.
Recently, Vanishing Paradise and coastal restoration supporters headed to 40 Arpent Brewery in Arabi, LA for Conservation on Tap, co-sponsored by the Meraux Foundation.
At the brewery, nestled right next to the Mississippi River levee, more than 60 supporters heard a presentation by Bren Haase with Louisiana's Coastal Protection and Restoration Authority on the 2017 Coastal Master Plan—including an overview of the plan, funding and how it would impact the sportsmen and women of St. Bernard Parish.
The master plan will be valuable to Louisiana's hunters and anglers alike. Our coast is home to 10 million migratory birds and waterfowl annually, along with world class fresh- and saltwater fishing—earning our state its nickname of "Sportsman's Paradise." In order to sustain this rich tradition of hunting and fishing for future generations, we must restore our coast.
Now that the 2017 Coastal Master Plan has been approved by the state legislature, we must continue progress on project implementation as efficiently as we can.
Chef Nathan Richard from New Orleans restaurant Cavan prepared a delicious alligator grillades dish for event attendees. Chef Richard chose to highlight alligator in his dish, because it is one of many Louisiana species that will benefit from restoration projects in the master plan. The American alligator was once endangered in Louisiana during the 1960's due to over-harvesting and freshwater habitat loss. However, it was removed from the endangered species list in 1987 when the state developed a conservation program for the species. Now a thriving coastal inhabitant, the American alligator generates $90 million annually in Louisiana. Check out his recipe below and try it out for yourself!
Other highlights of the night were the brewery tours guided by Michael Naquin. Attendees learned how Naquin's signature Louisiana beers on tap, like the Vanilla Orange Blossom O-possum and the New Basin Milk Stout, were crafted. Vanishing Paradise cannot thank our partners and sponsors for this event enough! Stay tuned for information on Vanishing Paradise's next Conservation on Tap event, coming soon.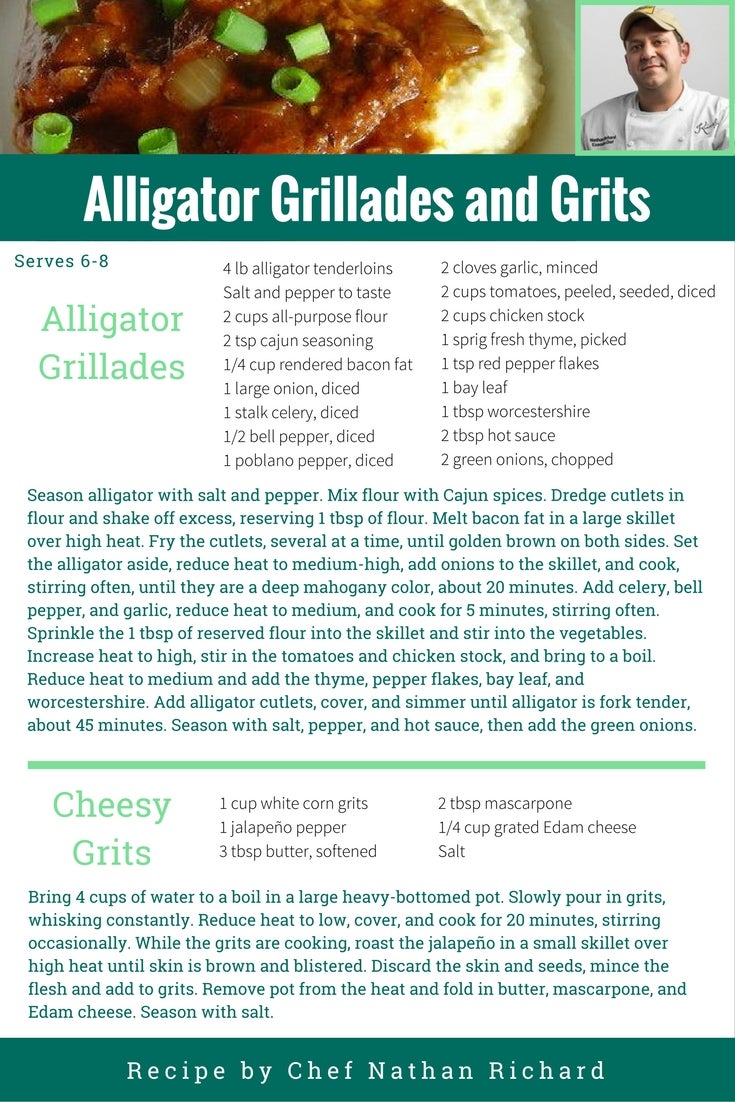 Vanishing Paradise is a program launched in 2009 by the National Wildlife Federation and Ducks Unlimited to advocate for restoration of the Mississippi River Delta among sportsmen and women across the country. We work with businesses, organizations and individuals nationwide to restore Louisiana's waterfowl and fishing habitat by reconnecting the Mississippi River with its wetlands.