Best of Bycatch: And the Winner Is…
LUCY'S RETIRED SURFERS BAR & RESTAURANT!
Asian carp, an invasive species with a growing presence in the Gulf of Mexico, spurred a competition among area chefs from Alma, Café Carmo, Lucy's Retired Surfers Bar & Restaurant and Spotted Cat Food & Spirits. The event was emceed by Chef Kevin Belton, who came straight from taping his show at the WYES studio. The event was hosted by Restore the Mississippi River Delta and the Culinaria Center at the Southern Food and Beverage Museum in conjunction with the seventh annual New Orleans Eat Local Challenge. The competition was won in both fan favorite and overall taste categories by Lucy's!
The action started with the chefs butchering a whole fish at their station. Restore the Mississippi River Delta's own Alisha Renfro briefed attendees on land loss in Southern Louisiana, Asian carp's contribution to our increasingly unbalanced system, and the potential impact of the state's coastal master plan. Chef Philippe Parola then demonstrated the unique anatomy of the Asian carp.
Chefs Dana Honn of Carmo, Jessica Richardson of Lucy's Retired Surfers Bar & Restaurant, Robert Clement of Spotted Cat Food & Spirits, and Melissa Araujo of Alma transformed the notoriously boney fish into delectable dishes that guests washed down with refreshing beverages from Urban South Brewery. Jessica Richardson's Asian carp tacos garnished with a cucumber, tomato and red onion salsa fresca took top prize as both the fans' and judges' favorite.
Try your hand at cooking Asian carp with these recipes adapted from Chef Philippe Parola: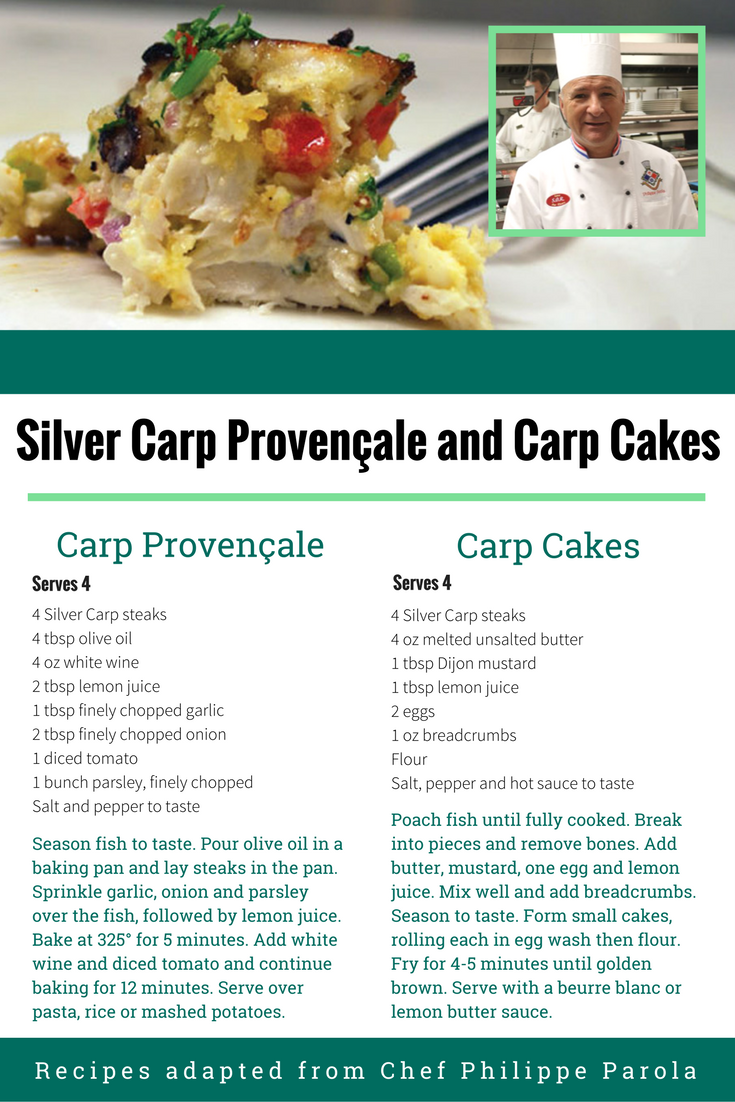 Coastal restoration is essential to bringing the system back into balance and creating a stronger, more resilient future for Louisiana. Innovative control, management and eradication of invasive species such as the Asian carp will bolster restoration efforts, protecting native fish and wildlife, as well as their habitat, for generations to come. To learn more about restoration and invasive species, check out our Asian carp factsheet.
---
Jasmine Nielsen is a food writer and nonprofit management consultant. She teaches in NYU Steinhardt's Department of Nutrition and Food Studies and consults with organizations in New York City and New Orleans.