Cooking for the Coast: Eat Alligator, Restore the Coast!
Louisiana's rich and productive estuaries – zones where salt water from the Gulf mixes with fresh water from rivers – create an array of habitats that support numerous and diverse fish and wildlife species. One such species is the iconic American alligator (Alligator mississippiensis), Louisiana's state reptile and a true conservation success story.
In the 1960s, the future of our alligators was in doubt. Loss of freshwater habitat, where alligators reside, combined with over-hunting took a toll on their population. In response, Louisiana developed a rigorous management program and the alligator population rebounded. Alligators were removed from the endangered species list in 1987.
Today, alligators are abundant in freshwater habitats throughout Louisiana, but coastal protection and restoration is key to protecting their future. By implementing land-building sediment diversions and other restoration projects outlined in Louisiana's Coastal Master Plan, our state's reptile and one of our most iconic swamp species can continue to call coastal Louisiana "home" for years to come.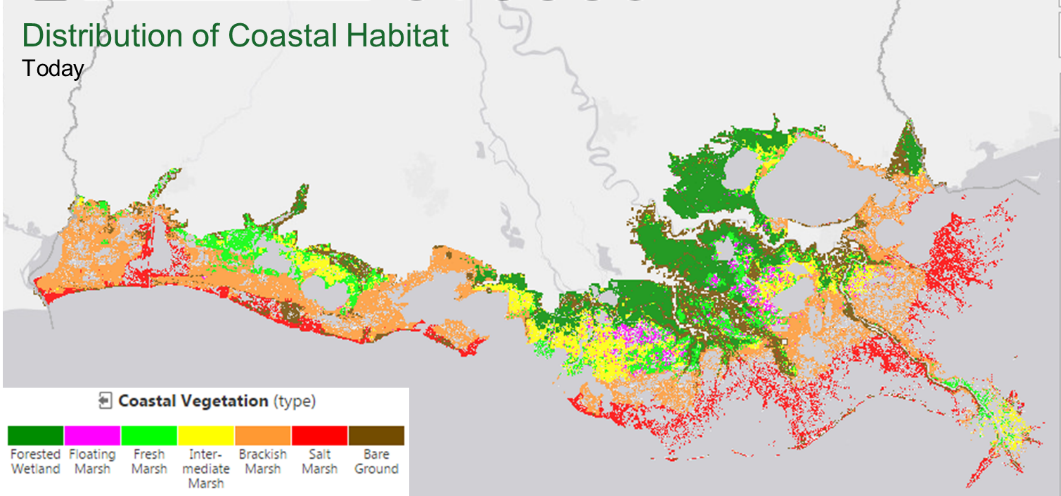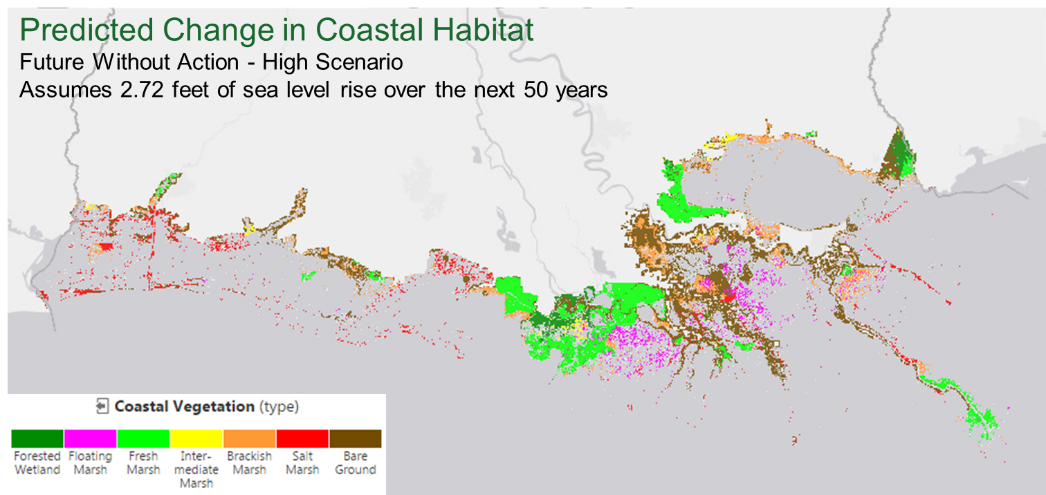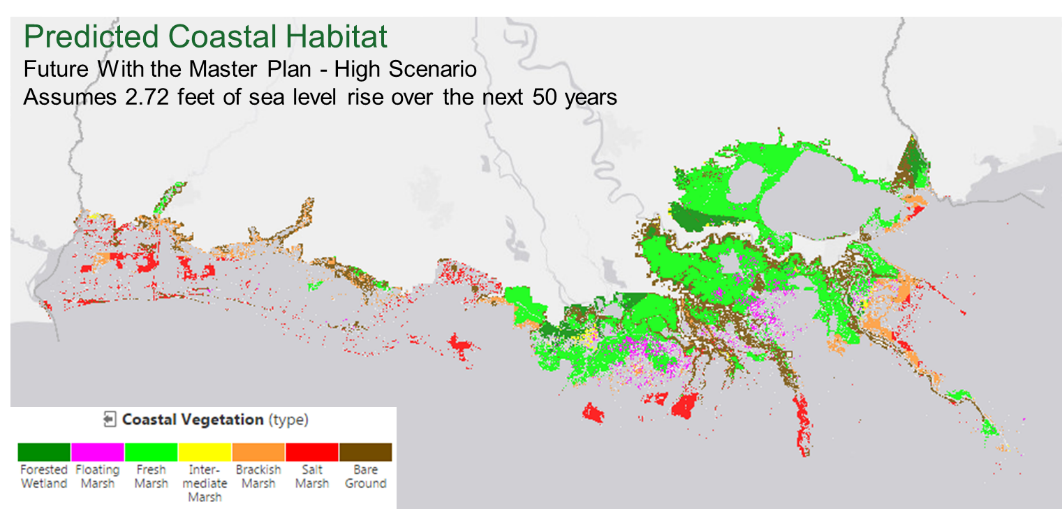 In addition to being cute and cuddly, the alligator is good eatin'! Louisiana's alligator industry is valued at close to $90 million annually, and one popular use for this abundant resource is food! Alligator has been a part of Cajun and Creole cuisine for centuries. A longtime supporter of coastal restoration, Chef Isaac Toups of Toups South and Toups' Meatery recently demonstrated how to easily whip up a delicious alligator dish from the comfort of your own home at an event hosted by Restore the Mississippi River Delta at the Southern Food and Beverage Museum last month.
Chef Toups grew up hunting and fishing in the marshes and swamps near his hometown of Rayne, Louisiana, where his family has lived for over 300 years. The food he serves at his two New Orleans restaurants celebrates the rich bounty that Louisiana's diverse coastal habitats provide and the culinary traditions passed down for generations.
Check out this video of Chef Toups' alligator cooking demonstration, and try out his recipe for yourself!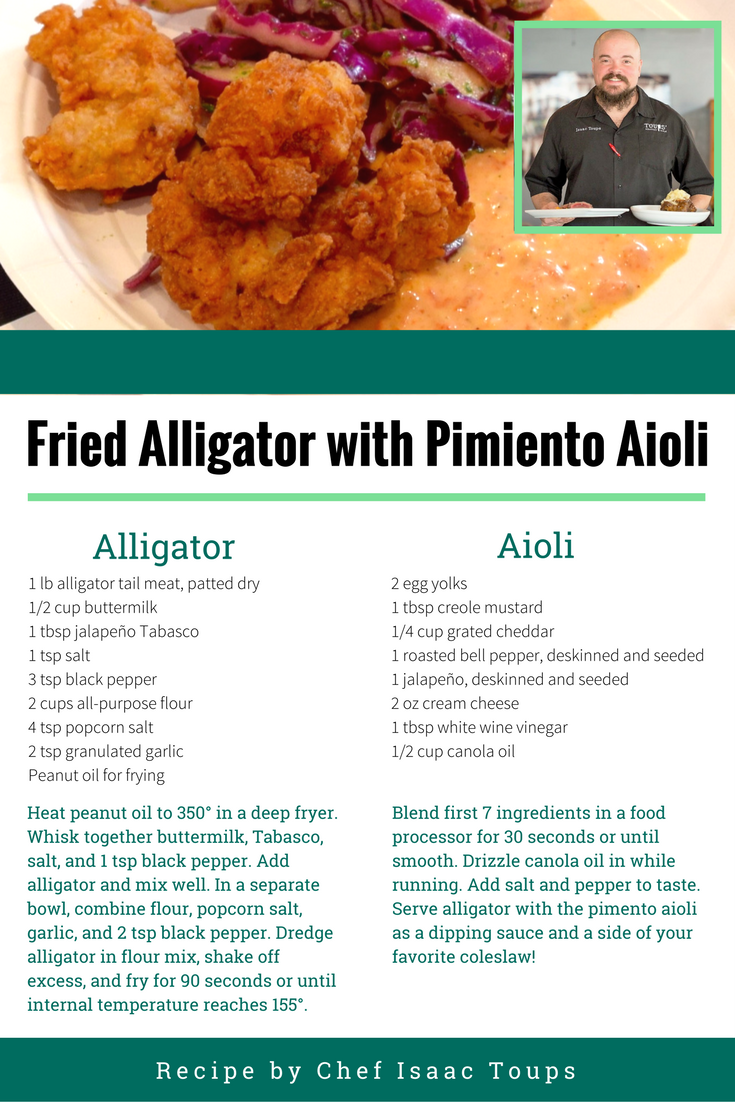 To learn more about coastal restoration and the American alligator, check out our factsheet.