Delta Dispatches: Exploring Louisiana's First Wind Week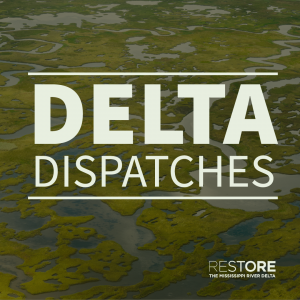 Thanks for listening to the latest episode of Delta Dispatches! Today Jacques and Simone are joined by Harry Vorhoff, of the Governor's Office of Coastal Activities, and Rep. Joseph Orgeron to discuss the state's first Wind Week, a series of public webinars on expanding wind energy in the Gulf.
You can watch all Wind Week sessions online at: https://gov.louisiana.gov/index.cfm/page/124.
---
Listen Now: