Delta Dispatches: Reflecting on Hurricane Katrina's Legacy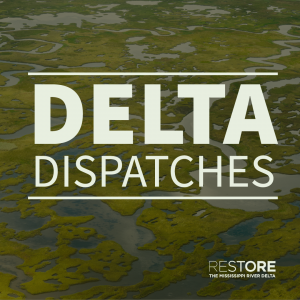 This week we sit down with two guests to reflect on where we've come in the years since Hurricanes Katrina and Rita. First we talk to Sidney Coffee, who headed the Governor's Office of Coastal Activities in 2005 at the time of Hurricanes Katrina and Rita. She would go on to be the first chair of the CPRA and has been instrumental in shaping that agency, the Coastal Master Plan, and coastal restoration in Louisiana. Next we welcome Arthur Johnson back to the show. Arthur is the Chief Executive Officer of the Lower 9th Ward Center for Sustainable Engagement and Development (CSED). Arthur and his organization have played a crucial role in helping communities, such as the Lower 9th Ward, recover and rebuild in the years since Katrina. He reflects on the progress since 2005 and the challenges communities still face in building a more equitable Louisiana for all communities.
Please consider helping those affected by Hurricane Laura. We've compiled a list of organizations here that you can support to get relief, supplies and more.
---
Listen Now: