Delta Dispatches: Rivers of the World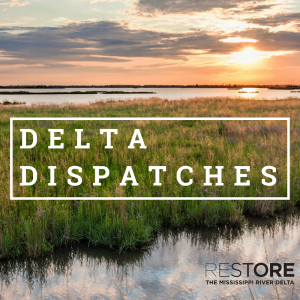 On today's episode, Simone and Jacques recognize the 10th anniversary of the Gulf Oil Disaster and highlight what people are saying about progress and ongoing challenges in the Gulf a decade later. Learn more here.
They then bring on Laurence C. Smith, the John Atwater and Diana Nelson University Professor of Environmental Studies and Professor of Earth, Environmental and Planetary Sciences at Brown University, to discuss his new book:
RIVERS OF POWER: How a Natural Force Raised Kingdoms, Destroyed Civilizations, and Shapes Our World
, which explores the underappreciated relationship between rivers and civilization as we know it, and examines the importance this vast, arterial power holds for our present, past, and future.
---
Listen Now: