Delta Dispatches: Scoping Out the Mid-Breton Sediment Diversion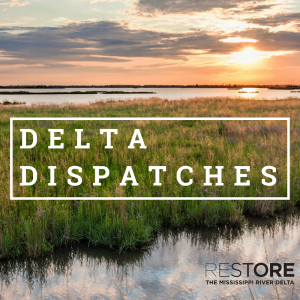 We're dedicating this entire episode to the Mid-Breton Sediment Diversion, which is officially in the scoping period. During the scoping period, the public can provide comments and suggest questions about the project that they think should be addressed in the Environmental Impact Statement (EIS) to ultimately inform how the project moves forward.
This episode breaks down the scoping process and talks about how you can deliver your comments about the project to the Army Corps of Engineers.
The official regulatory page can be found here.
For more information about the process visit our blog post. 
---
Listen Now: