We Want Your Grandma's Famous Oyster Dressing Recipe
A couple of months ago after we had all been sent home to work remotely and we began adjusting to life in this bizarre new world, I found myself spending more time in my kitchen than ever before.
I fell victim to the bread-making craze. I joined a good, old-fashioned recipe exchange email chain to share and receive new recipes from strangers to keep things interesting in the kitchen. I obsessively grew radishes, lettuce, kale, and peppers in my garden, pretending I knew how to be an urban farmer.
Sharing my successes and failures at this modern version of "homesteading" was also suddenly keeping me in touch with friends near and far. A thread of connectedness, mostly over food, in a time when we couldn't be face to face, giving hugs or hanging out at bars and restaurants like we used to.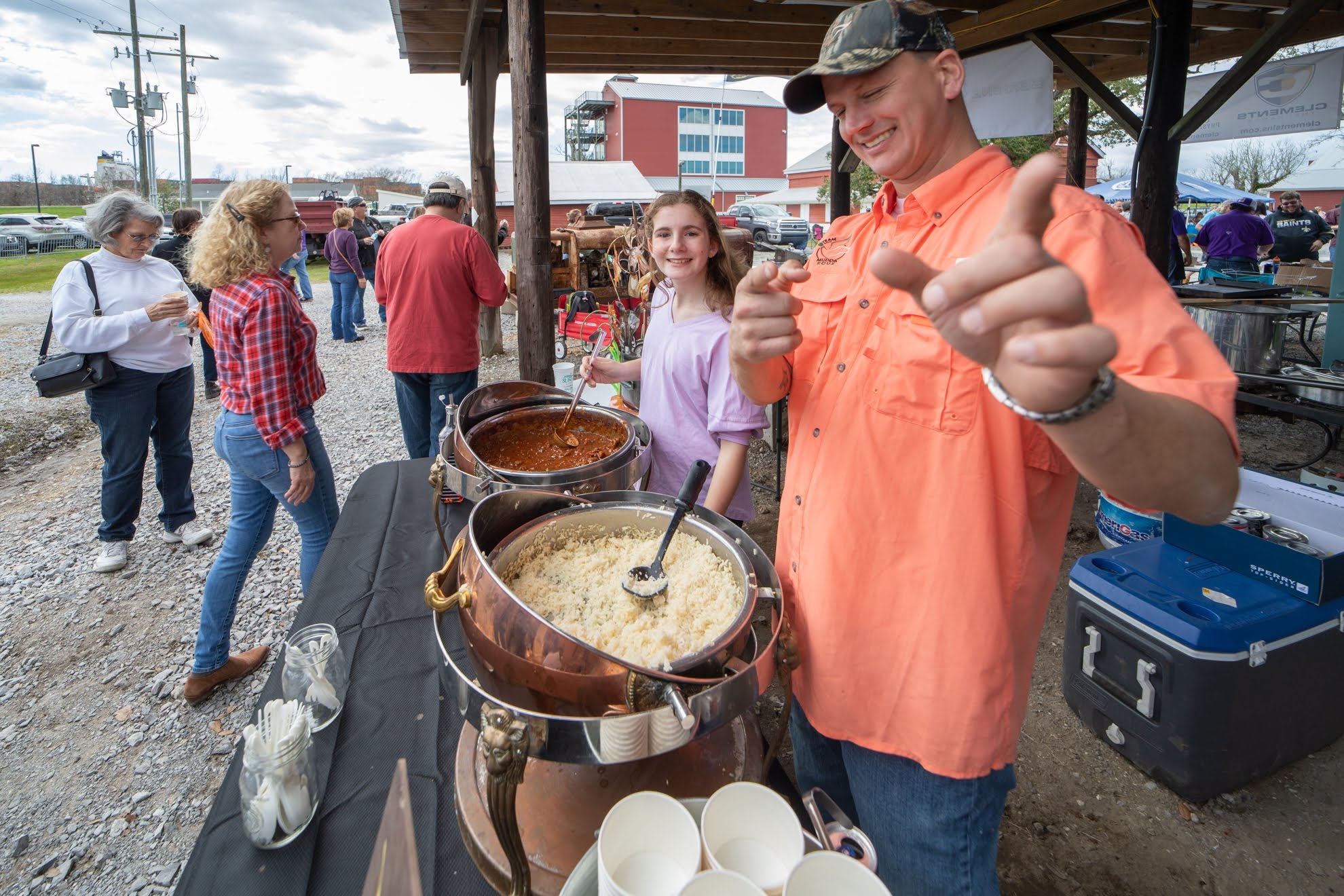 Food has a way of bringing communities together. What better way to raise awareness around Louisiana's coast crisis than to connect us all to its unique culinary history? Though the current global pandemic has necessitated many changes in our lives, the need for coastal restoration remains steadfast and urgent. To promote our favorite seafood recipes and raise awareness of the issues found along our coast, we are launching the Coastal Community Cookbook.
Community cookbooks have a long history in this country, particularly in the South. In short, they are a collection of home-friendly recipes from everyday people. These traditionally spiral bound paperback books were used by churches and civic organizations to raise money, raise awareness, and share recipes. The recipes typically aren't professionally tested or photographed. They also tend to be more than just cookbooks, they're a form of storytelling, documenting how life is in a given place, in a given moment.
The Coastal Community Cookbook aims to focus on local dishes that highlight the bounty of Louisiana's coast and tell the stories of the people who make them. The dishes can be anything that harnesses ingredients found in the coastal habitats of Louisiana, such as Louisiana shrimp, crab, oyster, crawfish, finfish, or even wild boar, just to name a few.
If you can buy it, catch it, or otherwise get your hands on it, we just want to know how to cook it. To get us started, we have asked some of our coastal supporters, chefs, community leaders, and staff to share recipes, a little bit about themselves, and why they support coastal restoration.
Our hope is that this Coastal Community Cookbook can help, even in some small way to support our fishermen, our coast, and keep each other connected during these hard times. We encourage everyone to shop local, support local restaurants and service industry workers, and buy local seafood and other ingredients whenever possible.
One of the best ways we can help restore the coast is to remember why it's so special and share that memory with others. What better way to do that than through food.
Now it's time for you to submit your recipe! You can submit anything from your grandma's famous gumbo recipe to that simple fish dish you have been eating your whole life. Or you can get creative and make something up! As long as it's home-kitchen friendly and focuses on bounty of the Louisiana coast, it's going to be perfect.
Don't know where to buy Louisiana seafood? Try Louisiana Direct Seafood where you can get fresh seafood delivered to your door directly from Louisiana fishermen.