Welcome to the New and Improved MississippiRiverDelta.org!
By
Ryan Chauvin
, Digital Marketing and Communications Manager, Restore the Mississippi River Delta Coalition
Over the last several months, we've been hard at work tidying and sprucing up our website to provide you with a more visual, engaging and clear resource to learn about the importance of the Mississippi River Delta and the work our organizations are doing to help restore it.
In tackling the redesign, our goal was to showcase the current land loss crisis facing our state, the solutions available to address it and provide you with options for how you can get involved. We also wanted to make sometimes complex, scientific information easier to find and understand, showcase the beauty of the Mississippi River Delta visually, and create an experience that would look great on all devices. In addition to a more visual and streamlined experience, the site is now compatible with modern tablets and smart phones to allow you to keep in touch while on the move.
Go ahead, pull back the curtain here.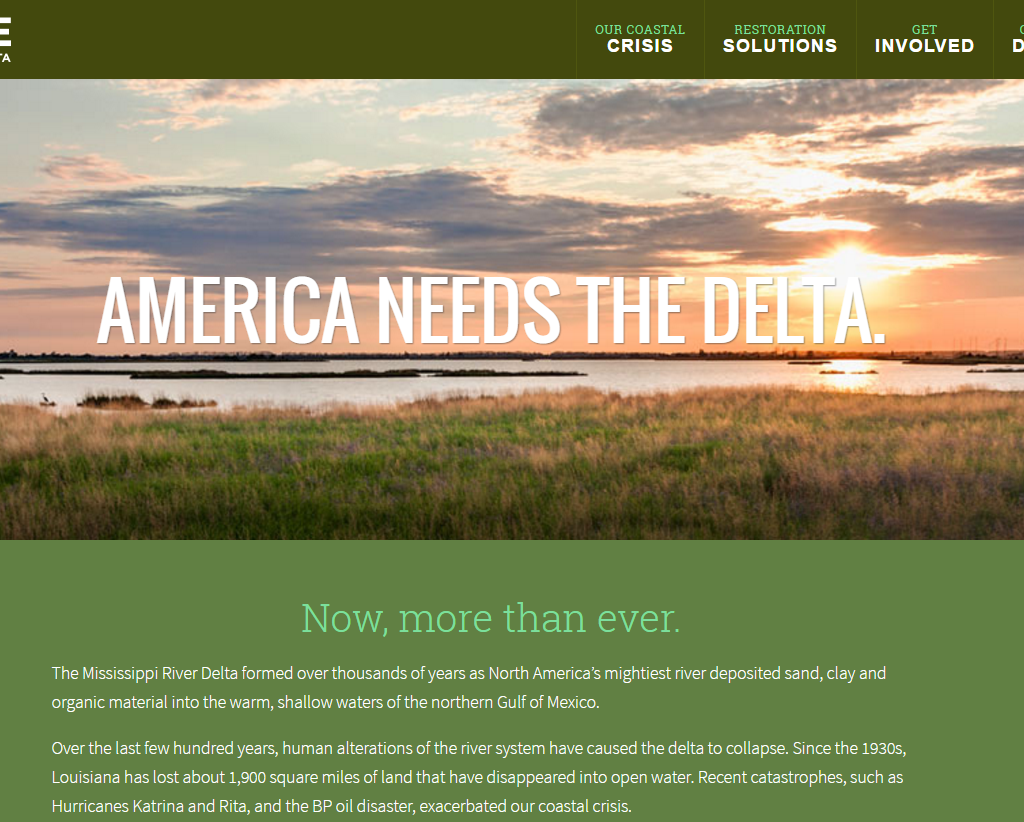 Among the many new additions and updates to our site, we wanted to take a few minutes to highlight some of our favorites:
Delta Dispatches
Our renovated blog, Delta Dispatches, gives users a clearer window into the latest news from Restore the Mississippi River Delta. With a greater focus on photography and graphics, it'll be easier to browse through all our posts, find out more about the author and read posts from our team. Start reading now!
Meet Our Staff
Meet the passionate staff of Restore the Mississippi River Delta! Our coalition, which consists of five organizations – the Environmental Defense Fund, the National Wildlife Federation, National Audubon Society, Coalition to Restore Coastal Louisiana and Lake Pontchartrain Basin Foundation – includes staff working across science, policy, outreach and community engagement, and communications. Each profile is listed proudly with blog posts, policy papers, social media profiles and more, so you can get to know our team!
Priority Projects
Our Coalition outlined 19 priority restoration projects in the Mississippi River Delta that, if underway in the next five years, can signal the beginning of an era of stewardship and healthy recovery for not just the delta, but for the entire Gulf Coast. Our new interactive map allows you to navigate through each of our priority projects by type, basin and location. With up-to-date information on each, they'll act as a live hub featuring project factsheets, current status, photos and more.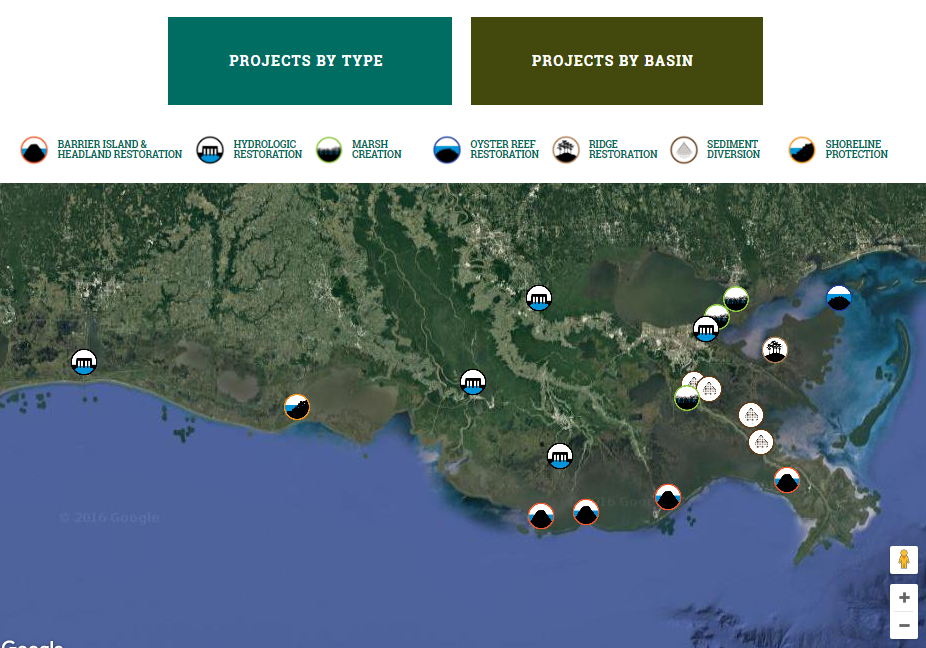 Media & Resources
Whether you're looking for press contacts, fact sheets, reports, press releases or videos, we've compiled all these resources in one central location!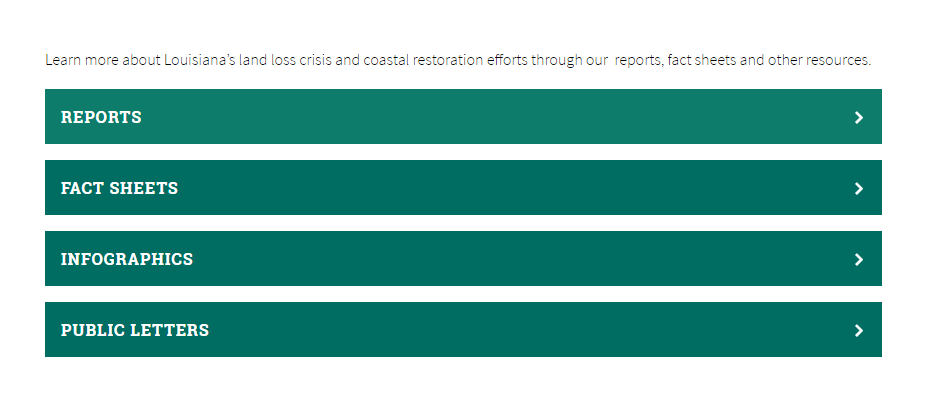 Get Involved
Finally, we wanted to make it easier for you to get involved in the fight to save coastal Louisiana. Visit our Get Involved section to find active action alerts, ways to volunteer, upcoming events and how to sign up to receive important news and other announcements.
Contact
Today may be the first day of our new site's life, but it will continue to be a living site and resource that we update and improve into the future. If you have any thoughts, questions or feedback on how we can do that, we'd love to hear from you. Visit our Contact page to get in touch!  
Happy surfing!
Our Coast