To protect communities from coastal flooding, we must take a "multiple lines of defense" approach. Thus, in addition to structural projects, the CPRA recommends a comprehensive nonstructural program as part of the strategy to reduce flood risk for Louisiana citizens. Nonstructural projects include elevating buildings, floodproofing structures, and voluntary acquisition.
The Flood Risk and Resilience Program focuses on increasing flood risk awareness, implementing nonstructural projects, and supporting policies that promote greater resilience across the coast. These policy measures are crucial to promote wise and forward-thinking development in Louisiana's coastal zone and to protect homes and businesses today and in the years ahead. Through the Master Plan, CPRA has developed a risk reduction strategy that coordinates state resources and prioritizes high-risk areas. In this strategy, parishes play a lead role in implementing projects and selecting specific mitigated structures while prioritizing those that are low to moderate income.
Nonstructural Risk Reduction Projects in the 2017 Coastal Master Plan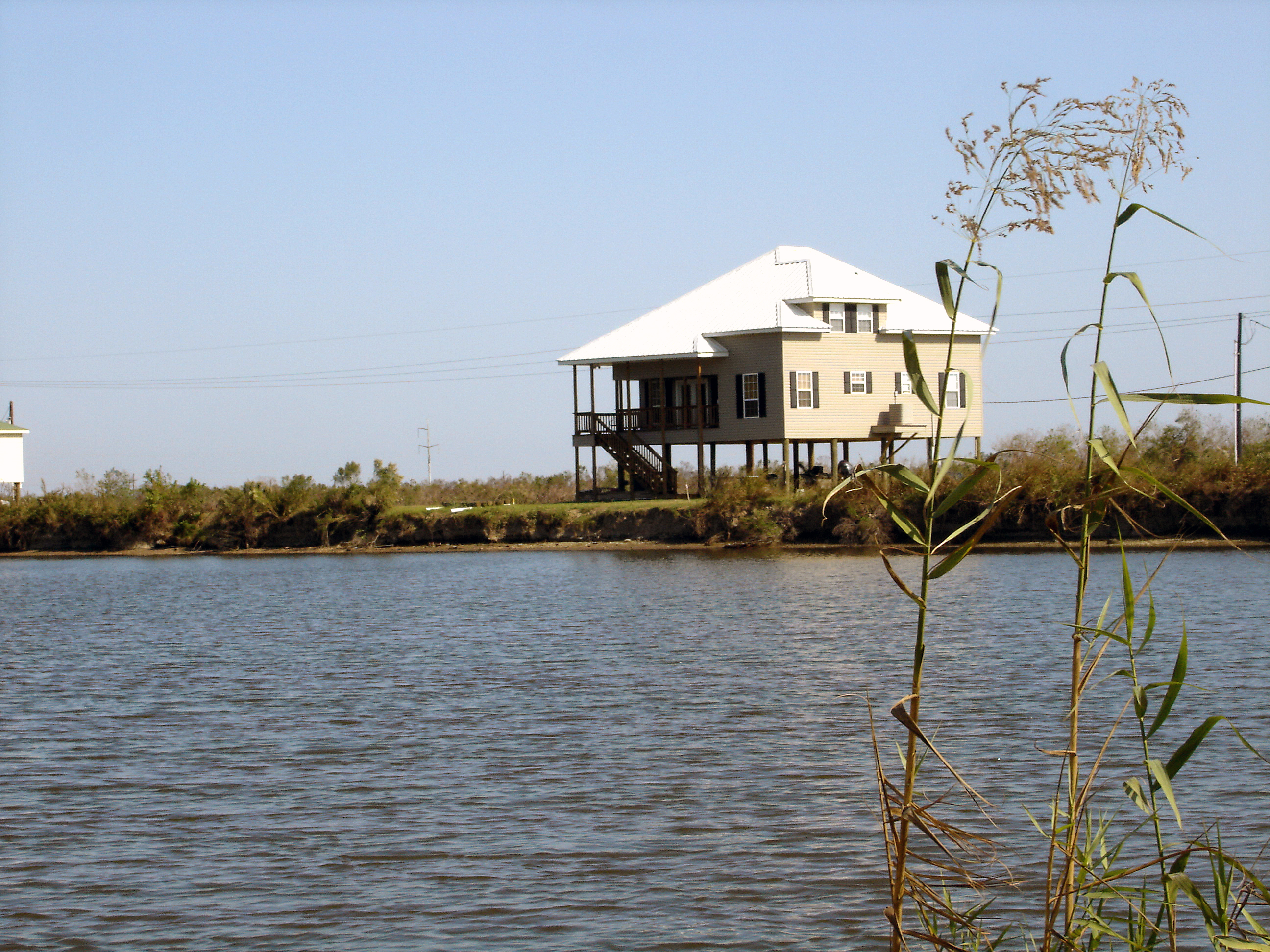 Several nonstructural risk reduction project types have been evaluated for use on residential buildings, including single-family, multi-family, and manufactured homes, as well as non-residential buildings, including commercial, industrial, and institutional structures.
Floodproofing of non-residential structures is recommended in areas with projected 100-year flood depths of 3 feet or less so they can be resistant to flood damage.
Elevation of residential structures is recommended in areas with a projected 100-year flood depth of between 3 and 14 feet so that their lowest floors are higher than projected flood depths.
Voluntary Acquisition of residential structures (without the use of eminent domain) is recommended in areas where projected 100-year flood depths make elevation or floodproofing infeasible and where residential structures would need to be elevated higher than 14 feet.
Residents can view their community's anticipated land change, flood risk and impacts with the CPRA Master Plan Data Viewer. This online tool provides residents with access to the state's best information about how Louisiana's coast may change in the future, as well as resources to make communities and properties safer. Information includes future land change, storm surge flood risk, coastal vegetation, and social vulnerability. Also included are detailed factsheets on the state's proposed restoration, structural protection, and nonstructural risk reduction projects to help make communities safer.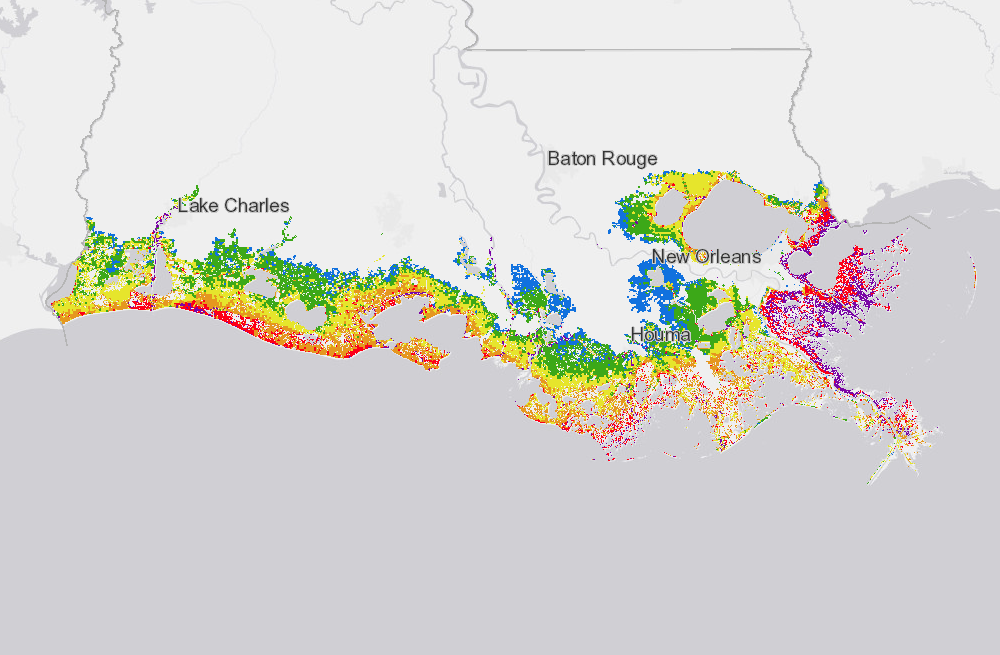 View your flood risk in 50 years without the Coastal Master Plan on the Master Plan Viewer
Points of Contact
Coastal Protection and Restoration Authority, Coastal Resources Scientist Supervisor, Krista Jankowski: krista.jankowski@la.gov
Restore the Mississippi River Delta contact, Coalition to Restore Coastal Louisiana, Director of Community Resilience, Corey Miller: coreym@crcl.org