Help Us Celebrate National Estuaries Week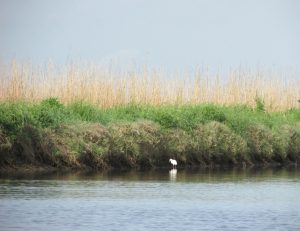 Do you love your local estuary? Restore or Retreat sure does!  And what better way to spread that estuarine ecosystem love than during National Estuaries Week?!
Restore or Retreat (ROR) is a non-profit coastal advocacy group created in 2000 by coastal Louisiana residents and stakeholders who recognize that the Barataria and Terrebonne estuaries are among the most beautiful ecosystems in America. Unfortunately, these estuaries are rapidly eroding, creating  an economic and ecological crisis.
As part of ROR's mission, we seek to identify and implement solutions for this cherished and vital region by way of large scale restoration projects, like the Mid-Barataria sediment diversion, that restore and protect our coast, communities and culture.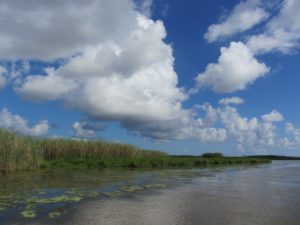 This year National Estuaries Week is held the week of September 16-23, 2017 and celebrates the multitude of ways we benefit from a healthy, flourishing coastal ecosystem. This commemorative week is the perfect opportunity to learn more about estuaries, like the Barataria and Terrebonne Basins, and their impact on both the ecosystem and economy.
ROR is celebrating National Estuaries Week and we want YOU to celebrate with us! Find your favorite picture of an estuary, whether it's a landscape photo, showing your favorite recreational activity, or favorite aspect of these treasured ecosystems. Post your picture on social media, tag @RestoreRetreat, and include #RORLovesEstuaries #NationalEstuariesWeek #OurCoast! We can't wait to see your estuarine love!