The Town of Ironton, Louisiana Needs Your Help
YOU CAN HELP THIS HISTORIC LOUISIANA COMMUNITY SIGNIFICANTLY IMPACTED BY HURRICANE IDA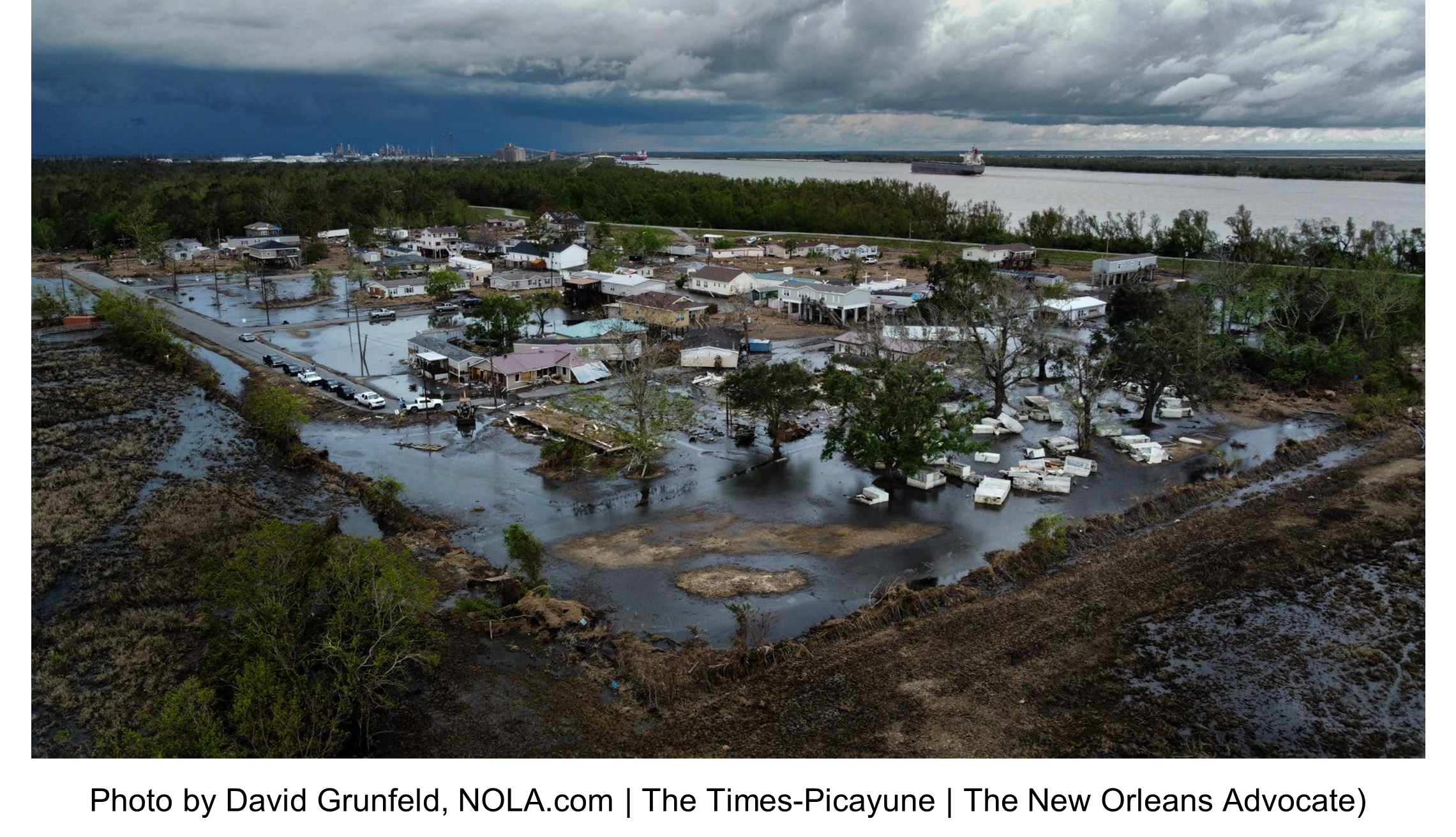 A huge number of small coastal communities across southeast and south central Louisiana are fighting back now against the devastation from Hurricane Ida.
Restore the Mississippi River Delta is working to highlight some of those communities, and the opportunities to help them as they battle to recover and rebuild in the wake of this storm.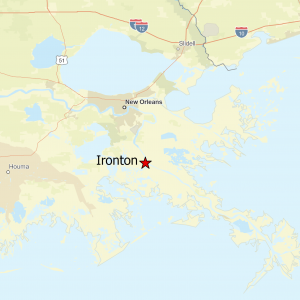 Sitting thirty miles below New Orleans in coastal Plaquemines Parish, Ironton is one of the oldest, predominantly Black communities in Louisiana. Ironton was established in the 1800s by freed slaves who worked at the St. Rosalie plantation just up the Mississippi River.
Ironton has faced a number of challenges over the years, including only receiving running water in 1980 (despite the service line existing only two miles away), and the fight for basic services continues today. The town battles for adequate levee protection and against proposed nearby petrochemical facilities that would increase hazardous air pollution.
The community was completely inundated by storm surge from catastrophic Hurricane Ida. Nearly all of the residents' homes and the community church were either completely destroyed, seriously flooded, or seriously damaged by wind. And as you can see in the above picture, even caskets of family members were dislodged and scattered across the landscape. Though these stalwart people have managed to rebuild after Hurricanes Katrina (2005) and Isaac (2012), they need your help as they begin the long, arduous process of cleaning up and rebuilding their community.
The Town of Ironton Needs You. Here's How You Can Directly Help Them:
The Ironton Hurricane Ida Community Relief Fund (Foundation for Louisiana Project) — As a Black-led, social justice philanthropy founded in the wake of Hurricane Katrina, the Foundation for Louisiana realizes that disasters have outsized effects on marginalized communities.
Foundation for Louisiana has mobilized aid for Hurricane Ida relief, and the Ironton Hurricane Relief Fund is a fiscally sponsored project through the Foundation for Louisiana. They will prioritize Black, Indigenous, and LGBTQ led projects, and focus on supporting efforts that can quickly get funds and resources to community members.
How Hurricane Ida impacted the Town of Ironton and their ongoing needs after the storm:
"We really feel like we're being forgotten,' said Rev. Haywood Johnson, an Ironton native who leads the local church. And it's not the first time." Read more from Halle Parker's coverage of ongoing impacts to this community in The Times Picayune New Orleans Advocate.
Additional organizations helping with ongoing Hurricane Ida relief: