What Are Supporters Saying About Sediment Diversions?
From local community members to regional leaders: The future of our coast is tied to the Mighty Mississippi River!
After decades of work, a major milestone for the Mid-Barataria Sediment Diversion is underway with the release of the Draft Environmental Impact Statement (EIS).
Learn more about the project here | Show YOUR support for these critical projects to restore our coast
Skip to a section
Quotes from Coastal Leaders
We'd love to share your voice! Interested? Contact info@mississippiriverdelta.org.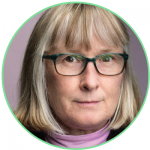 "The Coastal Master Plan estimates we could lose 2,250 square miles of the coast in the next 50 years–that's in addition to the nearly 1,900 square miles we have lost since 1932. This problem isn't going away. If you think it's bad now, just wait." 
– Denise Reed, PHD
Nationally and internationally recognized expert in coastal marsh sustainability


"We have no time to lose. Our home, our food and our very way of life depend on a healthy and thriving coast. This is our moment to turn the tide on land loss and protect our communities, our culture, and the bounty of our wetlands."
– Isaac Toups
Three-time James Beard Best Chef of the South Finalist, Top Chef finalist and restaurateur


"Using the Mississippi River is our best bet to save the coast. This is the way Mother Nature intended it to be before we built levees. Using the river to deliver freshwater and sediment into the estuary will create habitat for all species of fish, crab, shrimp and waterfowl and give us lines of defense from storm surge, which is so important to keep living in south Louisiana." 
– Captain Ryan Lambert
World-class charter fishing captain and business owner


"Losing our coast will impact how we live and where we live. Our economy, education, housing, food and recreation are all under siege without innovative projects like the Mid-Baratria Sediment Diversion to help protect our heritage, our culture and our future!"
– Arthur Johnson
CEO, Center for Sustainable Engagement and Development, community-based nonprofit leader


---
Scientists for Diversions
A group of more than 55 natural and physical scientists, engineers and social scientists with a combined 1,300 years of research and technical experience related to Louisiana's coast have co-authored and signed a letter voicing support based on their scientific knowledge and expertise for the Mid-Barataria Sediment Diversion, the single largest ecosystem restoration project in U.S. history. The group's collective interdisciplinary work has informed the state's efforts on the Louisiana Coastal Master Plan and other coastal restoration and protection efforts.
Alexander S. Kolker
Associate Professor, Coastal Geologist
Donald Boesch
Professor Emeritus, Marine and Environmental Science
Ehab Meselhe, Professor
Water Resources Engineer, Tulane University
John Day
Professor Emeritus, Coastal Scientist, Louisiana State University
Sam Bentley, Professor
Geology, Louisiana State University
Kim de Mutsert
Assistant Professor, Fish Ecology, University of Southern Mississippi
Caz Taylor
Associate Professor, Ecologist, Tulane University
Gary Shaffer
Professor, Wetland Restoration, Southeastern Louisiana University
Donald Baltz
Professor Emeritus, Fish Ecology, Louisiana State University (Retired)
Victor H. Rivera-Monroy
Associate Professor, Wetland Ecology
Thomas C. Michot
Research Scientist, University of Louisiana (Retired)
Torbjörn Törnqvist
Professor of Earth and Environmental Sciences, Tulane University
G. Paul Kemp
Adjunct Research Professor, Coastal Oceanography and Geology, Louisiana State University
Kehui Xu
Associate Professor,Sediment Transport and Coastal Processes, Louisiana State University
Thomas W. Sherry
Professor, Ecology and Evolutionary Biology, Tulane University
J. V. Remsen
Emeritus Professor of Natural Science and Curator of Birds, Museum of Natural Science, Louisiana State University
Jennifer O. Coulson
Adjunct Faculty, Ornithologist, Ecology and Evolutionary Biology,Tulane University
Gary Peterson
Research Associate, College of the Coast and Environment, Louisiana State University(Retired)
David A. White
Wetlands Ecologist,Loyola University New Orleans (retired)
Davin Wallace
Associate Professor, Marine Geology, School of Ocean Science & Engineering, University of Southern Mississippi
James Morris
Distinguished Professor Emeritus,College of Arts and Sciences,University of South Carolina
Clint Willson
Professor of Civil & Environmental Engineering, Louisiana State University
Harry Roberts
Boyd Professor Emeritus, Coastal-Marine Geology, Coastal Studies Institute, Louisiana State University (Retired)
Matthew Hiatt
Assistant Professor, Coastal Hydrology, Louisiana State University
Loretta L. Battaglia
Associate Professor, Wetland Ecology, Southern Illinois University
Allyse Ferrara
Professor of Biological Sciences, Fisheries
Jorge A. Villa
Assistant Professor, Environmental Sciences, University of Louisiana at Lafayette
Richard Keim
Professor of Forest and Wetland Ecohydrology, Louisiana State University
Brian Roberts
Associate Director of Science, Ecosystem Ecology and Biogeochemistry
Zoe Hughes
Research Assistant Professor, Coastal Geomorphology, Boston University
Piers Chapman
Research Professor, Marine Science, Texas A&M University
Denise Reed
Research Professor Gratis, Coastal Geomorphologist, University of New Orleans
James Nelson
Assistant Professor, Ecosystems Ecology, University of Louisiana Lafayette
Steven Lohrenz
Professor, Marine Science & Technology, University of Massachusetts Dartmouth
Andrew Baldwin
Professor of Wetland Ecology
John T. Wells
Dean and Director, Deltaic Processes, Virginia Institute of Marine Science
Peter Goodwin
President and Professor, River Morphology and Tidal Wetlands
John M. Barry
Distinguished Scholar, Tulane University School of Public health and Tropical Medicine
Donata Henry
Senior Professor of Practice, Ecology, Tulane University
Sunshine Van Bael
Associate Professor, Wetland Ecology, Tulane University
Stephen Formel
Microbial Ecologist, Tulane University
Henry Bart
Director of Biodiversity, Ecology and Systematics of Freshwater Fishes and Amphibians
William J. Platt
Disturbance ecology of coastal ecosystems, Louisiana State University (retired)
Nan Walker
Professor, Department of Oceanography and Coastal Sciences and Coastal Studies Institute
Tracy Quirk
Associate Professor, Wetland Ecologist, Louisiana State University
Elizabeth Kimbrough
Ecologist , Microbial Ecology
Emily Farrer
Assistant Professor, Ecology and Evolutionary Biology, Tulane University
John Lopez
Delta Science LLC
Robert A. Thomas
Professor, Coastal Educator, Loyola University New Orleans
Peter H. Yaukey
Chair of Department of Biological and Physical Sciences and Professor of Biology, University of Holy Cross
Don Hauber
Biology Department Chair and Provost Distinguished Professor II, Loyola University New Orleans
Paul Barnes
Professor and J.H. Mullahy Chair in Environmenal Biology, Plant Ecology and Global Change Biology, Loyola University New Orleans
Frank Jordan
Professor of Biological Sciences, Loyola University New Orleans
Robert Moreau
Manager of Turtle Cove Environmental Research Station, Interdisciplinary Environmental Studies, Southeastern Louisiana University
Edward B Overton
Environmental Chemist, Department of Environmental Sciences, Louisiana State University (retired)
 
 
---
Hunters & Anglers for Diversions
Sportsmen & women know the river is essential to healthy and diverse wildlife habitat.
The undersigned sportsmen, sporting businesses and organizations would like to thank you for your support of coastal restoration. We are writing today in support of the Mid-Barataria Sediment Diversion. This game-changing restoration project is the single largest ecosystem restoration project in U.S. history, and implementation will ensure future generations of hunters and anglers can enjoy the bounty our Louisiana coastal wetlands have traditionally offered.
Warren Coco
Go-Devil Manufacturers of Louisiana
Ryan Lambert
Cajun Fishing Adventures 
Jim Ronquest
Rich-N-Tone Calls 
Mike Benge
Delacroix Corporation 
David Muth
National Wildlife Federation 
Steve Bowman
Bass Anglers Sportsman Society 
Wes Higgins
Bill Lewis Lures 
Allen Hughes
Banded Holdings, Inc. 
Chris Macaluso
Theodore Roosevelt Conservations Partnership  
Bryan Brasher
BASS Times Magazine
Marissa Turner
The Outdoor Cooking Show 
Erik Guggenheim
Delta Structural Technology, LLC
Mike Mcnett
USAngling Confederation 
Jimmy Babin
Creative Cajun Cooking 
Erin Brown and Bill Cooksey
Vanishing Paradise
Eric Cosby
Top Brass Tackle 
Travis Thompson
Cast & Blast Florida 
Mike McNett
US Ice Team 
---
Louisiana is Pro-Sediment Diversion
According to a 2019 poll of likely Louisiana voters, 82% of respondents support sediment diversion projects to build and maintain coastal wetlands over time and 96% believe it is important that Louisiana's elected officials make decisions based on the best available science.
---
See the River in Action
See how the river is building and restoring marsh across the delta in these new short videos.  Are you interested in taking a field trip to the marsh? Let us know at info@mississippiriverdelta.org.
Leading Scientist in the Wax Lake Delta
---
Mid-Barataria Supporter Profiles
---
Letters & Opinions
Landowners, non-profit leaders and more share their voice in support of Mid-Barataria Sediment Diversion! Do you want to write a letter? We can help! Contact info@mississippiriverdelta.org.
---
Time to Share YOUR Voice: